After 20 years of collecting and 30 seconds of thought, I think I've decided what kind of collector I am.
I'm a packrat. I'll collect anything. I can buy Tristar boxes and be happy with what I got.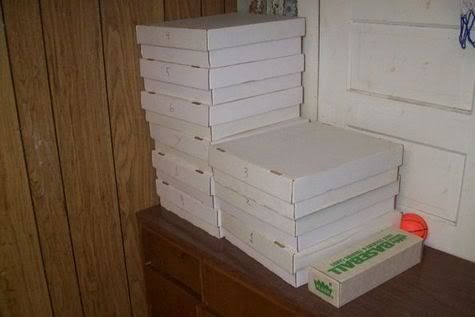 Here's my main collection. There's almost 28,000 cards here. Box #9 (bottom left) isn't full yet, but it'll be pretty close once I put these with the rest of my collection: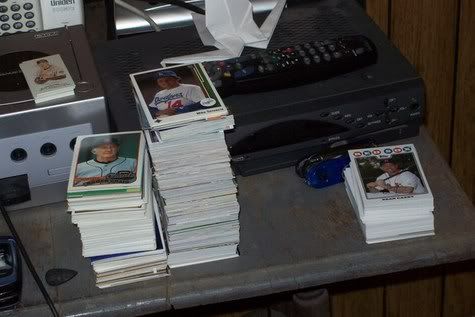 Over the years, I've accumulated a BUNCH of doubles. Here they are:
I also collect weird subsets of players, which I've posted about
here
. My biggest card-collecting accomplishment was when I finally finished my "one card for every year Topps made cards" set. The last card I needed was a 1954, and I finally got one (Vern Law) this past August. I also finished four sets this year, which brings my total of completed sets to... four. :-P
The biggest hurdle I face as a small-town card collector is that there aren't any baseball card shops around here. There used to be one in town, but they closed up years ago. I have to go to Walmart to get new cards. All I have to say is thank God for eBay and people that like to trade cards!